Classic Car Junk Yards – Florida is home to some of the best classic cars around the world and the state is truly blessed when it comes to car dealerships. You'd well agree with me that owning a classic car goes way beyond taking it out for a spin every now and then; there's the possibility of one or more parts of the car breaking down at some point.
Now comes the most important question, how do you get the spare parts for your cherished classic car? Certainly, there are lots of chop yards around town but the important thing to note is if their operations are legit and licensed. There's a high chance that the car parts you're about to purchase from that junkyard could be from stolen vehicles and you stand to put yourself in harm's way when you proceed with such transactions.
The best classic car junk yards in Florida are not only licensed and registered but you are guaranteed that every vehicle part you're buying is from a licensed vehicle parts dealer. Then comes the question of how to recognize a proper classic vehicle junkyard and the answer is pretty straightforward; it lies in your ability to conduct a fact-finding background check on the junkyard. This check helps you ascertain if the junkyard is truly registered and if they have proper facilities on the ground.
We've taken the effort to compile some of the best classic car junk yards around Florida and you'd do well to check them out anytime you desire to purchase spare parts.
This junkyard is situated in the city of Cocoa in Florida and they offer parts of all sorts to potential customers. Having been in the car junk parts business for a while, they're more than capable of delivering the best. If you desire to enquire about any used pieces, scrap autos for sale or even estimates of junk car values, then this junk part dealership is your best bet.
Allen's auto parts are situated in the Tampa region of Florida and it's your one-stop choice for top parts dealership. The dealership is as professional as it gets and they adequately review all of the sued vehicle parts they sell. They also give their clients more than enough assurance and guarantees on these parts; this way, you're not only getting quality spare parts but also doing the transaction in a transparent manner.
This spare parts dealer is the true definition of longstanding and their experience in the business surely counts for something. The yard is seated on over 25 acres of land with cars numbering over 1000 in stock; Quarno's auto shop is your best bet when it comes to purchasing quality car parts, RV parts, truck parts as well as the popular cash for junk car option. The yard is situated at the Cocoa region of Florida.
This is an indoor used part auto dealer shop that specializes in offering various services which include; repair of vehicles, storage and towing of automobiles, semi-trucks as well as trucks. The dealership shop also possesses lots of late-model vehicles and offer them at juicy rates. With over 15 year's worth of experience in the spare parts dealership business, you can expect nothing short of the best service. They particularly specialize in models like BMW, Lexus, Hyundai as well as Cadillac. They are located in the Miami area of Florida.
This is a wrecking yard that's located in the city of Hudson in Florida. They are specialists in providing quality car parts as well as truck parts. They also provide consultancy to clients in areas that relate to the estimation of junk car value, purchase and sales of scrap cars and spare parts in general. You are guaranteed of getting quality spare parts for your cars and trucks when you visit Pasco auto salvage which is one of the best classic car junk yards in the area.
They are one of the biggest collectors of tested and quality spare parts as well as being the junkyard that sells parts at quite affordable prices. They particularly help their clients and prospective clients in locating auto parts for vehicles of all models and makes. If you're looking for quality parts for your truck and sports car, then you'd do well to check this spare parts yard out.
This mega spare parts junkyard is located in the vicinity of Boynton Beach in Florida. It is the ideal spot for those who are looking to replace spare parts on their vehicle at affordable costs. They offer some of the best car parts accompanied by mouthwatering warranties to go with it. Also, their customer care support is superb and you can be sure of maximum satisfaction when dealing with them.
Jarod's Towing and used parts
Situated in the Bradenton region of Florida, this spare parts dealer shop will completely satisfy your demand for quality parts. They purchase junk, unwanted, wrecked, diminished cars and trucks at attractive price rates. Being one of the foremost and topmost Auto recycling companies, you're guaranteed quality. They also provide free professional removal on all vehicles they purchase. Get your junk vehicles to Jarod's today for an amazing price.
Campbell City Auto Salvage Junk Yard
This is the ideal spot for people who desire to become distributors of spare parts in Florida. Situated in the Kissimmee area of Florida, it's the perfect place for your spare parts purchase. Their professionalism is unrivaled as they adequately review all of the spare parts that pass through their yard. They also provide quality consultancy to their clients when required too.
Oleander Auto Salvage Junk Yard
If you're looking to purchase the best-used parts for your vehicles without necessarily having to spend beyond your budget, then this junkyard in Fort Pierce is definitely for you. You get to purchase car parts of your choice with some of the best warranty conditions in the market. Their customer service is also topnotch and you can be sure of getting only the best when visiting this junkyard.
A & A Auto Salvage
If you desire to hire the services of a proper auto salvage that will get the job done, then A & A auto salvage is exactly what you've been looking for. They'll help you remove junk vehicles from your yard at affordable rates; you could also donate such vehicles if you are no longer in need of them. What's more? They remove all sizes of wrecked and damaged vehicles within your property conveniently and subsequently put the money in your pocket.
Mims' East Coast Auto Salvage Junk Yard
Situated in the heart of the municipality of Mims in Florida, this junkyard delivers spare parts to its clients and potential clients. They also offer guidance to their clients on matters relating to estimated junk car value, second-hand parts as well as cash for junk car transactions. They deliver the best to their clients when it comes to quality customer service.
C.A.R.S. Junk Yard
This junkyard offers exquisite parts of classic and latest cars to their clients. Their yard houses thousands of spare parts that you can choose from. Furthermore, they offer these parts at absolutely fair prices and warranty is assured.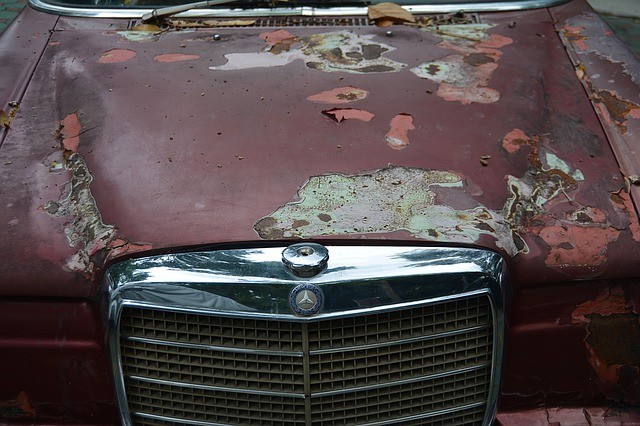 All Auto Salvage Junk Yard
If you are interested in a junkyard that offers the sale of car parts and scrap metals, then this yard is perfect for you. Located in the city of Titusville in Florida, there are numerous quality options for you. All your dealings are also secure and transparent as they thoroughly review every single spare that passes through their yard in a professional manner.
J & B Used Auto Parts Junk Yard
This particular junkyard is well situated in the city of Orlando in Florida and they offer quality car parts to buyers. They also offer consultancy on the workings of these parts as well as junk car value estimation in case you're looking to sell your junk car. They also purchase your abandoned junk cars off your property at good prices.
Greenleaf Auto Recyclers Junk Yard
You are sure to spot this junkyard within the city of Tallahassee in Florida and it's a selling point of various brands of spare parts and scrap metal. You can also make inquiries on any of your desired model parts as well as how to go about fixing them. You're guaranteed tranquillity and transparency while dealing with them.
Conclusion
The State of Florida is one of the top states when it comes to the use of classic and exquisite vehicle brands. It has been noticed that getting the spare parts for some of these exquisite car brands is one of the toughest jobs for car owners. However, there are so many registered vehicle junkyards within this region and you can be sure of getting the best service when you visit the best classic car junk yards.